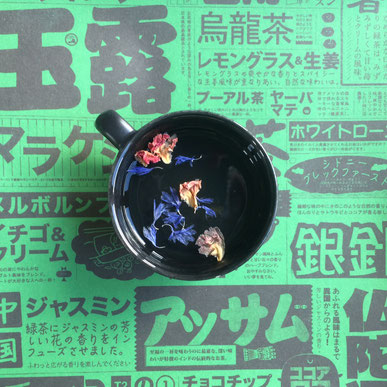 Tuesday Tea Tasting
I first tried T2 a few years ago when an Aussie mate brought a box over for me. Happily it's now available for in the UK  so you can try some yourself without flying 24hours down under for a good cuppa.
T2's style is bright and bold and recently they teamed up with design duo Raw Edges to create a set of limited edition packaging for London Design Festival 2016. Each hand-drawn design reflects the colour, texture and patterns in the loose-leaf (all so pretty), reflecting the change from raw tea through the brewing process to the finished cuppa.
Whilst hating to unwrap and open the lovely stylish boxes, I did want to crack into the Green Rose to give it a try. As always with green tea I only gave it a quick brew and found it to be light and refreshing with a fruity edge. And if serving to a friend you can decorate your cuppa with the rose petals and cornflower blossoms.
Tea tip: Be quick, the limited edition teas will be on sale at T2's Redchurch St (London) store until stocks last! (But Green Rose in its normal packaging is in all stores thankfully.)
Did you know? The first T2 UK store opened in April 2014. Check one out - it's a smellicious and colourful way to explore tea.
For more tea that's blended with rose, read my review of Betty's Strawberry, Cherry & Rose tisane.
---