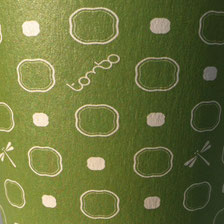 Tuesday Tea Tasting
Just opened but already super busy is tombo Poké & Matcha Bar in Soho. Having never tried the green stuff before, but always intrigued by it, I headed to tombo during their opening week to see what all they hype was about.
With a queue out the door (a 50% off opening offer will do that) tombo's new spot was taking orders thick and fast but the staff were friendly and calm. I went for a long, hot matcha tea (there's a long list to choose from so I went for what look the most normal) and a classic salmon poké to munch on.
My first taste of matcha was actually a bit of a shock! I'm not sure what I was expecting but it was so different to any tea I've tried that it threw me a little. I couldn't work out if I liked it or not...so some more sips were required. It's green tea flavour was strong and grassy. Served in a clear glass, I loved the deep green colour and frothy bubbles. It went really well with my poké bowl which was absolutely delicious. I think matcha might be a grower for me - I'd like to try the latte as a little sweetness and milk might make it more my cup of tea.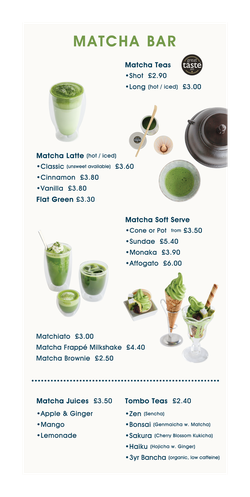 What is matcha?
tombo says: "It's is a finely ground green tea powder that is grown in the shade. This results in its vivd green colour and high chlorophyll content. Once the leaves are ready to be harvested they are picked, and ground with a special stone mortar into a beautifully fine powder. 30 grams takes 1 hour to grind!"
Apparently it's a healthy cuppa. The antioxidant level in 1 cup of matcha = 10 cups of green tea
What is poké?
It's a tasty sushi salad! A raw fish salad served as an appetizer in Hawaiian cuisine. Pokē is the Hawaiian verb for "section" or "to slice or cut".
Where is tombo?
They have two London locations, one in South Kensington (29 Thurloe Place, SW7 2HQ) and their new gaff in Soho (28 D'Arblay St, W1F 8EW). Check out either for a taste of the frothy green stuff.
---