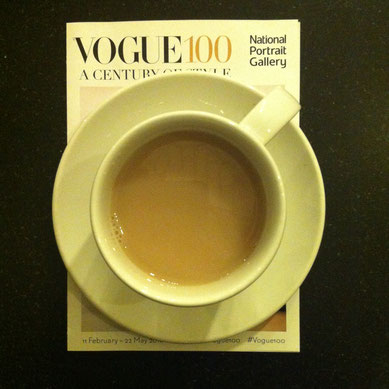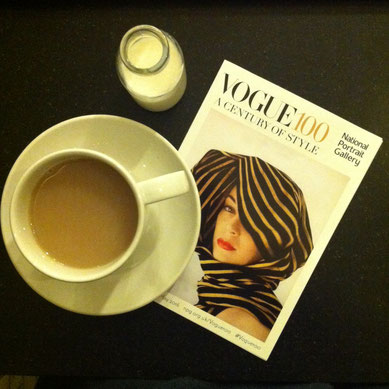 "Come on, vogue
Let your body move to the music."
Well I did do a little dance on my visit to the National Portrait Gallery. Why the boogie? Because the gift shop is now stocking Cuppa Coasters!! Well chuffed to be part of their tea theme at the same time the Vogue exhibition is on. (You can also buy them here!)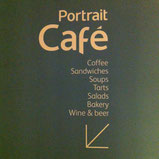 And I celebrated the only way I know how...with a cuppa! The Portrait Cafe is in the bowels of the building, with tables taking up the space under the arches. It's a canteen style set-up - help yourselves to cake etc. So I went went for a chunky slice of shortbread to go with my Darjeeling from My Cup Of Tea.  I wish I hadn't added the milk as the server hadn't put enough leaves in for the pot, so it was a little bit weak for me. But still tasty and I plan to try their tea again when I have a bit more control! The shortbread was a delicious naughty treat. And I deserved it...getting my coasters stocked at a gallery I love was certainly my cup of tea.
Tea tip: the Portrait Cafe (and gallery) is open late on a Thursday and Friday and a good time to avoid the crowds.