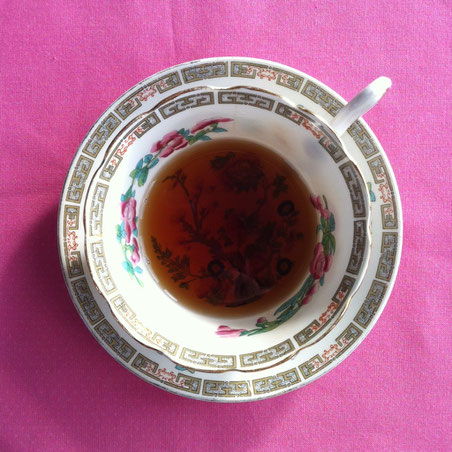 Tuesday Tea Tasting
Assam1860's packaging asks me boldly: "HELLO, FANCY A CUP OF GOURMET TEA?"
I don't normally talk to boxes but I have to answer: "YES, ALWAYS!"
Their black tea from the upper banks of Moran circle in Assam is strong stuff - just show the teabag a boiling kettle and your tea is brewed. Why? Because its CTC tea - no I didn't know what this meant either - but apparently it stands for 'crush, tear, curl' a method of processing black tea in which the leaves are passed through a series of cylindrical rollers with hundreds of sharp teeth that crush, tear, and curl the tea into small, hard pellets...basically it makes for a quick, dark cuppa.
The dark brew is a contrast to the bright and colourful packaging which is fab and fun. I love their see through bags too with a reverse picture (see picture to get what I mean!)
Tea tip: perfect for a large teapot - you only need one teabag for it and it'll be ready as super quick for anyone gasping for a cuppa!