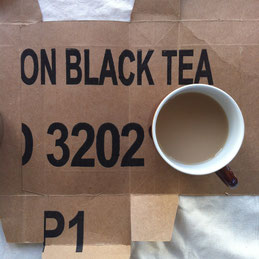 Tuesday Tea Tasting
It's not often I'm too busy looking at packaging long enough to forget my tea! But I do love what Exclusivitea sent me.
The branding is not trendy (or look like a designer's been chained to their Mac for hours) but I like that, and what I especially like is that the box is a replica of the large sacks used at tea processing centres and is made from recycled damaged tea sacks used in the factory. And I like that the reed box and its contents are handmade, with imperfectly stitched teabags.
And I like what's inside - the tea! I love Ceylon so no surprise I enjoyed my cuppa from the tea gardens of Halpewatte in Uva. Without even realising it until I'd finished my cuppa and done a bit of research, I found out I had probably drunk this tea before!
I spent time in Ella, Sri Lanka last year and must have seen this factory on the lovely walks I did there. Oh the memories come flooding back! I may be biased but when you've tasted a tea in the place it's grown, you know it's a gooden - even when sipping it back in your London kitchen.
Some snaps from gorgeous Ella near the Halpewatte factory:
---