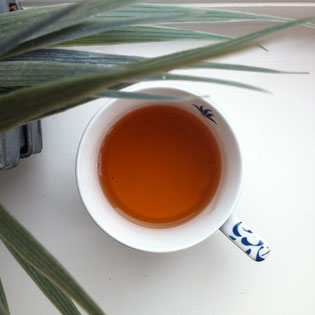 Tuesday Tea Tasting
My mum's name is Margaret (but always known as Maggie). So seeing as I was sat with Maggie, in Maggie's kitchen, using Maggie's mug, it seemed only right to be tasting The Tea Makers Margaret's Hope Darjeeling. 
Harvested from one of the oldest Darjeeling estates in the world, it was named in the 1930's after the owner's daughter who so adored the garden.
I always love a Darjeeling so I decided to see what Maggie thought. Whilst not quite the in-depth review I was after, Maggie was complimentary in her own way: "Ooo now that's a decent cuppa. I 'hope' you leave the pack behind."