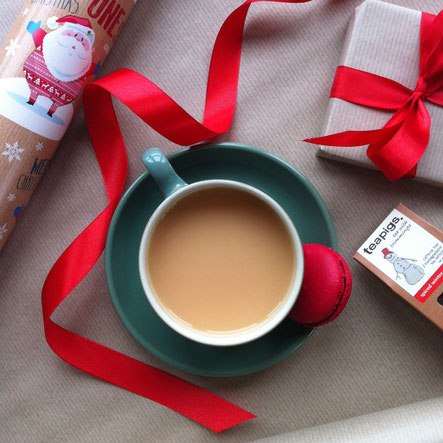 Tuesday Tea Tasting
The Pogues on the radio and mince pies in the shops...it's Christmas!!!
And so time to try Teapigs' Spiced Winter Red Tea whilst wrapping some orders. It's a warming cuppa, with a mulled wine fragrance. A festive brew with orange, cloves and cinnamon with rooibos tea, caffeine free as well so no sleepless nights while waiting for Santa.
They also recommend adding brandy to make it extra festive - OK if you insist - after all it is Christmas!!