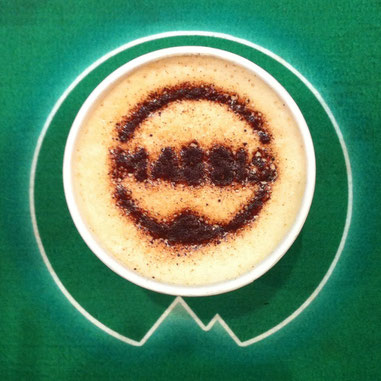 Not like any other tea I've tried...a totally new concept for a milky cuppa.
At a Christmassy event at their Madd Hatter Cafe in the Arts Theatre near Leicester Square (note the theatre-style upholstered chairs), Hovig from Massis Tea was super passionate about his take on the nation's favourite drink. He has tried and tested many combos of loose leaf tea, resulting in a neat shot of Tey (tea), to which he then adds various flavours and steamed milk, creating a latte. It's a tea-lovers alternative to a coffee latte or cappuccino.
Now I fully admit that I sometimes add sugar to my tea (just enough to take the edge off). But even I, and my sweet tooth, found the Tey Lattes a little sweet. My preference was therefore the 'Va-NIL-a', a sugar-free version that went down a treat. Even better was their Ginger & Honey iced tea - and when they turned it into a cocktail, adding Sloe Gin and Prosecco - well then I really was in tea-ven.
It's a great idea - coffee machines making tea drinks. Certainly not for the tea purists, but an interesting alternative for the those that like to mix their cuppa up a bit.
---