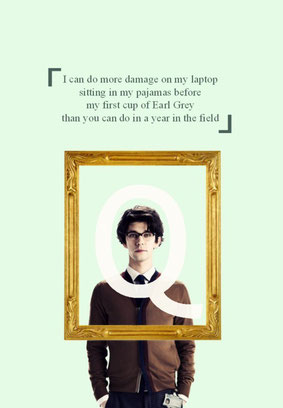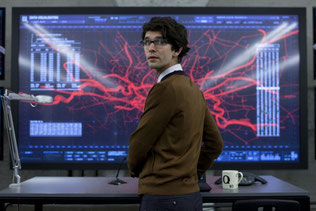 Tuesday Tea Tasting:

I saw the new Bond film Spectre at a preview screening last week (lucky me!) - don't worry, no spoilers - but I will mention the one mug of steaming hot tea that was featured.
It was Q's, so I'm presuming it was Earl Grey (see Skyfall video clip above for evidence!) and so in recognition of Ian Fleming's clever tea-lover, today I'm tasting Piacha's Earl Grey Vanilla. (It seems Q also owns a Wild & Wolf Scrabble mug - in Skyfall.)
It's a dark brew, quite a strong Ceylon Orange Pekoe, but with the lovely addition of vanilla which adds a sweetness to the bergamot. I added milk which I thought complemented the vanilla. Piacha's teas can be drunk at their tea bar in Islington so will definitely have to head there for more.
Their take on an Earl Grey is a tasty cuppa - I believe Q would approve.