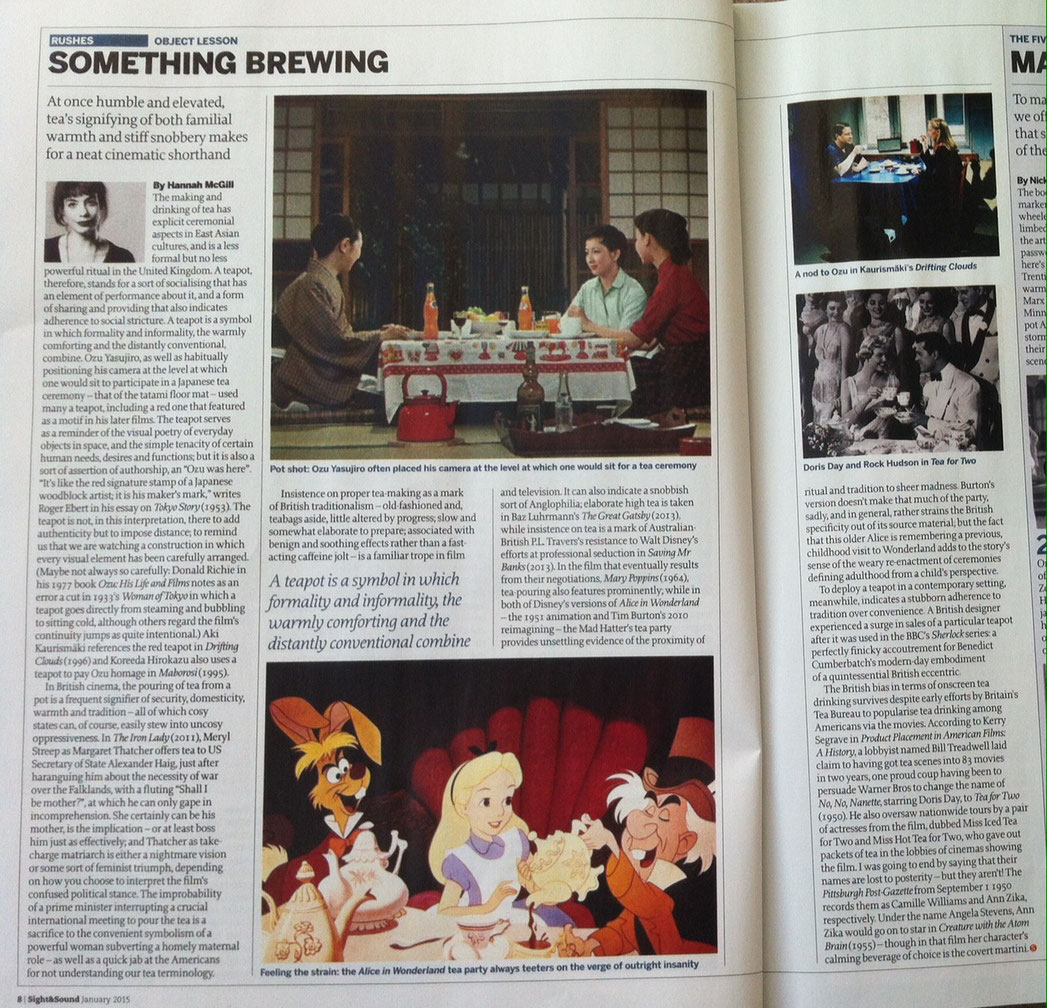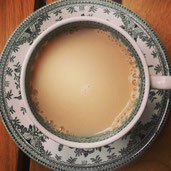 My cuppa at Stephen St Kitchen (part of the Benugo chain and a collaboration with the BFI whose offices sit above the restaurant) reminded me of an article in the BFI's magazine Sight & Sound. Something Brewing, written by Hannah McGill (January 2015), was a great article on how tea, and the drinking of it, is used in film. Geekily I've re-read this a few times as I find it fascinating how the simple cuppa has been used on screen to represent so many things, including status, formality, tradition and comfort.
A great read while sipping a brew, before watching Tea For Two!
Unfortunately this article is not available online but here are a couple of extracts (credit to Hannah McGill):
"Ozu Yasvjiro, as well as habitually positioning his camera at the level at which one would participate in a Japanese tea ceremony – that of the tatami mat – used many a teapot, including a red one that featured as a motif in his later films."
"In British cinema, the pouring of tea from a pot is a frequent signifier of security, domesticity, warmth and tradition – all of which cosy states can , of course, easily stew into uncosy situations."